HOW TO SELECT THE BEST CONTRACTOR FOR ROOF REPAIR OF YOUR PROPERTY?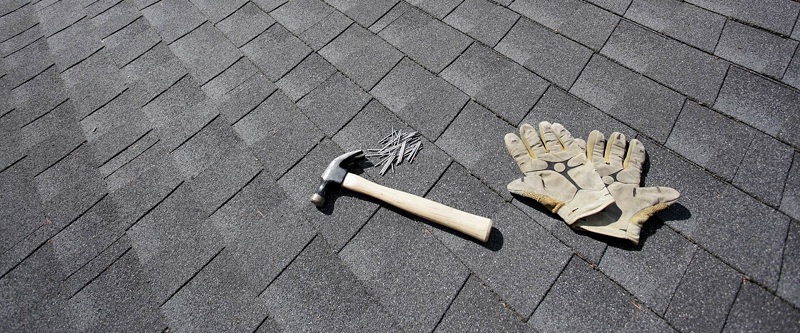 If you are looking to repair your roof in Rockwall, then it is very important that you hire a very good Rockwall Roofing Pro Company who would help to protect the structural integrity of your property. So today in this blog, we would be discussing the ways to fix the best contractor for roof repair of your property. Things You Should know before hiring roofing Contractor
Insurance is Compulsory
Make sure that the contractor that you are hiring has the liability insurance and worker's compensation. Besides this, also ask them for certificates and further call up the insurance provide in order to confirm the certificates.
This will help you to tackle all the issues and further protect you with the security coverage.
Always Prefer a Local Contractor
You should make sure that the company that you select is local owned and operated. So, there would be considerable chance that it would have an established business as well as the reputation in the market.
Also, there has been numerous cases when the company has given the warranty but later on they had either closed their operation or vanished. Hence, if you have a local contractor, then such problems can be easily resolved.
Don't Hire a Contractor on the Basis of Price
You should never hire a contractor on the basis of price. Furthermore, you may receive cheap bids but you should always keep in mind that proper insurance and overhead will drive the pricing in order to cover up the cost.
There are many contractors that you may find working through a pick-up truck or on the side . But, on the long term basis, they should never be trusted as they can provide you cheap quality work that may not long for long.
On the contrary, if you work with a reputable roofing company, then they would provide you with workmanship guarantee.
You Should Always Avoid the Storm Chasers
After a storm, you may notice that a lot of roofer would knock on your door and they would use forceful tactics to take up your roofing project. But, it is a warning and you should definitely avoid them.
You should always consider picking up a roofer from a sign in your area or through a referral of a satisfied client.
Get all the Work to be done in a Writing
Make sure that whenever you give a contract to a roofing contractor, get all the work to be done in writing. Also, don't give any advance if you are not 100% sure about the roofer. You can release the payment when you are happy with the result and further if the all the job instructions were followed.
Also, ask them about the time frame when the work would be finished. Through this, you can get a clear idea about the crew size as well as the completion day of the work.
Communication is Very Important
You need to check few basics things about the roofer such as did they return the call back to you? did they send you all the documents that you asked ? Did they follow up? If, yes, then get in touch with a company representative.
Still if you don't see any approach from their side, then it is recommended that you walk away from them.
Communication is important for any given business. So, if you are not getting that, then imagine what would happen once you give away your project.
Hence, proper action needs to be taken.